Knives
   Custom made blades and leather goods.  Purveyors of historical reproductions of Frontier bladed weaponry, Flintlock firearms and beaded leathergoods.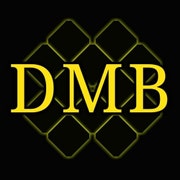 DMBlades https://www.etsy.com/shop/DMBlades Handmade custom knives with exotic wood handles.                
   844-336-4867 – A 100% Combat Veteran owned company.  Our goal is to provide quality outdoor products at affordable prices.
  Indy Laser Engraving, LLC – 317-437-6640 – Holds a valid Federal Firearms License for engraving guns.  We do NFA engravings as well as custom engraving on guns, knives and many other items, i.e. Ipads, metallic objects and promotional items.  Call for an appointment or quote today. 
Knives Inclusive, "Sharp Knives for Sharp Shoppers" – 910-579-5019- Knives for Fishing, Hunting, Camping, and more including Cutlery for in the kitchen.
   Welcome to Raptorazor, home of the "Big Game Skinner" and the "MAKO"; two knifes that will revolutionize the hunting and fishing world.
   Theo Rock Nazz – Custom bladesmith with a focus on forging unique knives, daggers, and swords specific to each customer's needs and wants.
  Triple "C" Cutlery –
http://www.tripleccutlery.com
– Custom made knives and professional knife sharpening.  We also do custom engraving.  Like us on our Facebook page…Triple C Cutlery/Lou Collins.