Artwork, Gifts & Home Décor
  Arkie Mallard Calls - High quality, personalized engraved wooden duck calls.

  Brett Richardson's Giant Bass Series DVD Disc Sets...created to help serious Trophy Bass Hunters boat out-size bass all year. 14 single season within season titles and three 2-Disc sets to keep you in the zone for giant bass!
     "Always Be Prepared to Hide, Disguise and Deceive - On The Go." The travel bag for the On-The-Go Hunter/Huntress. The all-in-one bag to take on your next hunt. All you need besides your Camo EsScents Bag is your deodorant, your favorite Camo and your weapon of choice and off you go!
  Flatline Glass NY is Long Island's original handcrafter of Bottle Openers, Clocks, Key Holders, Cheeseboards, Wind Chimes & Spoon Rests made from recycled bottles.  
  Holds a valid Federal Firearms License for engraving guns.  We do NFA engravings as well as custom engraving on guns, knives and many other items, i.e. Ipads, metallic objects and promotional items.  Call for an appointment or quote today.
   Jack Paluh Artist & Outdoorsman
  North Country Furniture - All the furniture you could want to decorate your home or cabin from beds to end stands, from desks to coffee tables. Everything is designed to last and hold it's elagence and beauty. All handmade by our country craftsman.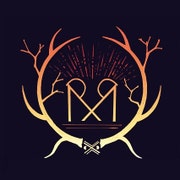 Ringing Rocks Mint - A collection of handmade jewelry for the eclectic and adventuresome.