Artwork, Gifts & Home Décor
Arkie Mallard Calls 
High quality, personalized engraved wooden duck calls.
https://arkiemallardcalls.com/
Arkie Mallard Calls are slightly larger than most duck calls to accommodate the engraving.  They are made from either black walnut, hard maple or American cherry, all native hardwoods.  All Arkie Mallard calls are constructed with the hunter in mind.  Tough automotive acrylic finishes insure lasting durability and weather resistance.  Brass bands are epoxy glued and pinned.  Several coats are used to seal the call from the elements.  The double reed inserts are made by a professional duck call maker in Arkansas.  They are guaranteed to sound great!  Several call designs were designed by Wildlife Artist, Terry Williams.
 Camo EsScents 
 Always Be Prepared to Hide, Disguise and Deceive - On The Go." The travel bag for the On-The-Go Hunter/Huntress. The all-in-one bag to take on your next hunt. All you need besides your Camo EsScents Bag is your deodorant, your favorite Camo and your weapon of choice and off you go!
  Flatline Glass NY 
https://www.facebook.com/Flatline-Glass-NY-315425315135331/
Long Island's original handcrafter of Bottle Openers, Clocks, Key Holders, Cheeseboards, Wind Chimes & Spoon Rests made from recycled bottles.  
Jack Paluh Artist & Outdoorsman
Jack is a dedicated bowhunter and naturalist. Many of his paintings have been created while sitting in his tree stand. Hunting is the lifeline of Paluh's artwork. He is an avid turkey hunter, and chasing white-tailed deer with a bow and arrow comes in a close second. In recent years, with the acquisition of his two black Labrador retrievers, he also has taken up duck and goose hunting. "Even on a hunting day that has been less than successful, I still return home with ideas. I file those ideas away and use them in future paintings," states Jack.
                                                                                       "Here's to our Heroes"                                 "The Three Kings"
North Country Furniture
 http://www.southbranchlakecamps.com/furniture.html
All the furniture you could want to decorate your home or cabin from beds to end stands, from desks to coffee tables. Everything is designed to last and hold it's elegance and beauty. All handmade by our country craftsman.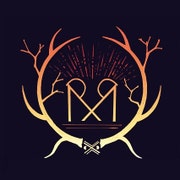 Ringing Rocks Mint 
  A collection of handmade jewelry for the eclectic and adventuresome.
 Handmade Guarantee -  Each piece at Ringing Rocks Mint is created with love and positive intentions to have a radiant     personality all its   own!   Energetic properties are carefully preserved within all of my gemstones and crystals.  All of my genuine   Herkimer Diamonds are personally  mined from the Earth and have never been cut, drilled, or polished for the highest vibrations and highest quality.  Which one will resonate with you?
                                                                                                                   "Heart of Maui"                              "Optalite Moon"