Clothing
Big Game Gut Glove -
 ufgloves.com/big-game-gut-glove/    708-478-6600  EMAIL  info@biggamegutglove.com
The Big Game Gut Glove is designed by hunters and made for hunters! No more smelly hands and arms. Dramatically lower the risk of getting sick from blood-borne diseases. Reusable hunt after hunt. The best field dressing gloves in the industry.   
Captain Mack's   
Capt Macks offers their very popular A4 performance logo Shirts along with the "Let's Tie One On " Super Jig tee!"
Freedom First Outfitters 
 www.freedomfirstoutfitters.com
Freedom First Outfitters does sale Firearms and Ammunition, but we are not just a gun store. We carry all types of outdoor sporting goods and equipment. We are a 100% Combat Veteran owned company so we know guns, ammo, and tactical gear, and we are also outdoor sporting enthusiast.
REEL PSYCHOS 
You'll love wearing our products during your next fishing adventure!  Our graphics are on our fishing clothing including fishing hats, fishing shirts, fishing tee shirts, kids fishing shirts, and kids fishing hats. Build your own hat or shirt – pick one of our designs with your wording, boat or club name. Hats are custom embroidered just for you. Shirts are made to order when you order. Great gifts for the fisherman in your life. Clubs, charter boats and event work welcome. Family owned and operated.  
WILD BILL'S CONCEALMENT
http://www.wildbillsconcealment.com/
Wild Bill's Concealment is your premier source and first choice for quality leather holsters, magazine carriers, belts and other CCW accessories, all hand made right here in America!
Nearly THIRTY YEARS of making holsters and equipment has just about made Wild Bill's a household name in the gun community. Our customers expect the finest products of the highest quality that they can rely on day in and day out. With clients in just about every major law enforcement and military organization world-wide, our customers trust their lives to Wild Bill's equipment. You should too!
Xcite Baits 
T-Shirts, Hats, & Face Protector. Soft plastics, Crank baits, Jigs, Under spins and Shakey heads.
Eyewear
A 100% Combat Veteran owned company.  Our goal is to provide quality outdoor products at affordable prices.
"See what you're missing." The perfect balance between the most advanced, functional polarized eyewear. While staying current with the most fashionable eyewear styles on the market. 
Footwear
FlipRocks - Extreme FlipFlops
Extreme Flipflops were created for extreme outdoorsmen and women that require sure footing when fishing, hiking or kayaking.
Tru-Spec is one of the leading suppliers of uniforms, apparel and personal equipment to the military, law enforcement, public safety, shooting sport  and recreational markets. Built with cutting edge design for unmatched comfort, rugged reliability, and all day, every day performance TRU-SPEC® is the preferred brand for any situation. 
Jewelry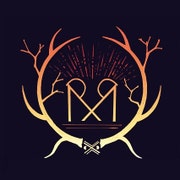 Ringing Rocks Mint -
https://www.etsy.com/shop/RingingRocksMint
A collection of handmade jewelry for the eclectic and adventuresome.